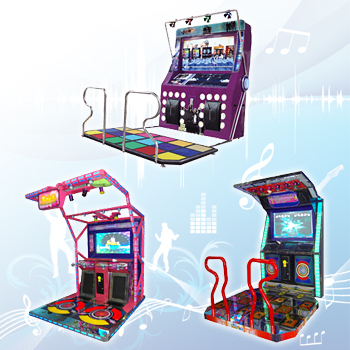 A series of hottest dance type music machine developed in China, in mainly two-players stages design, actually dancer live performer game, offer any players a reality dance competition.



King of Video Dancer X, comes with two traditional arrow dance floor and upgrade with a new karaoke singing function.



Go Go Video Dancer Machine, features in hand senor for game play selection and round stomping floor, more actively 3D graphic display.



Hip Pop Game Dancing machine, in eye-catching colored dance floor design, advance in hip pop songs sound effect.