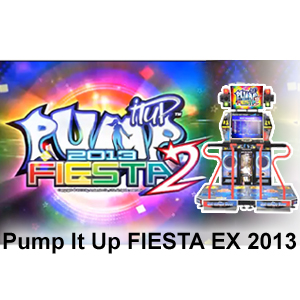 Pump It Up FIESTA EX 2013 machine with attractive price promotion sell!



Featuring with brand new Andamiro Pump It Up FIESTA EX 2013 game software and a 29 inch monitor recondition machine - only USD3,650.00.



Pump It Up FIESTA EX comes with over 450 songs, and 3000 more free style step charts, advanced user interface, and supports over 70 command function.



This rhythm dance machine contains "mission mode" and "high score mode", the Special and more simply game play mode caters to the needs of beginners and masters.



Do not miss it, order today!!